Ethereum founder Vitalik Buterin proposed tripling the cost of smart contracts that update the state of the network to solve the problem of exponential growth of fees.
The rise in fees on the Ethereum network is driven by the rapid rise in popularity of Decentralized Finance (DeFi) applications, many of which are based on Ethereum. In the middle of this week, the average transaction fee reached $ 15.21, while just a month ago the figure was 660% lower at $ 2. The median commission increased by almost 900% to $ 8.95.
On Tuesday, Buterin published his Ethereum Improvement Proposal (EIP) 2929, which proposes making some "heavy" smart contracts three times more expensive. Heavy contracts are those that update the state of the network, including some applications. Buterin noted that the proposal could disrupt the work of some smart contracts already running on Ethereum.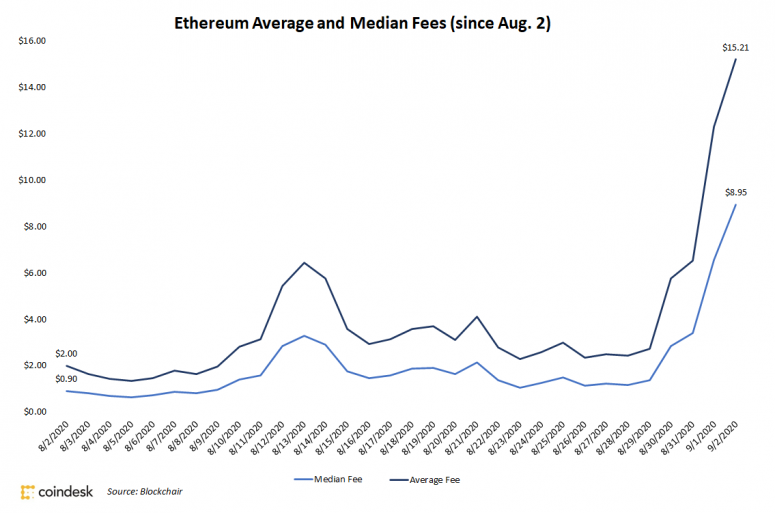 The Ethereum co-founder also added that the developers had "warned" for years about possible changes. However, this proposal requires community consensus to be approved and may take weeks or months to reach. Other global solutions for scaling, such as EIP 1559 , have not yet been adopted for the same reason.
As a reminder, the fee structure proposed in EIP 1559 autonomously adapts to the requirements of the network and allows users to pay only the fee that is actually required to complete the transaction. Certus Oneit founder Hendrik Hofstadt said:
"For now, individual developers must implement their own customized scaling solutions. I think the problem is big enough right now to push people to deploy Tier 2 solutions faster. "
Some projects have already started implementing such tools. The popular stablecoin Tether recently announced that it will support Ethereum's second tier scaling solution zkRollups to reduce blockchain load and transaction fees.