According to The Block, September has become a rather successful month for cryptocurrency exchanges – the total volume of transactions on trading floors exceeded $ 169 billion.
September became the second most traded month in 2020 – in August, activity on cryptocurrency exchanges was even higher and reached $ 180 billion.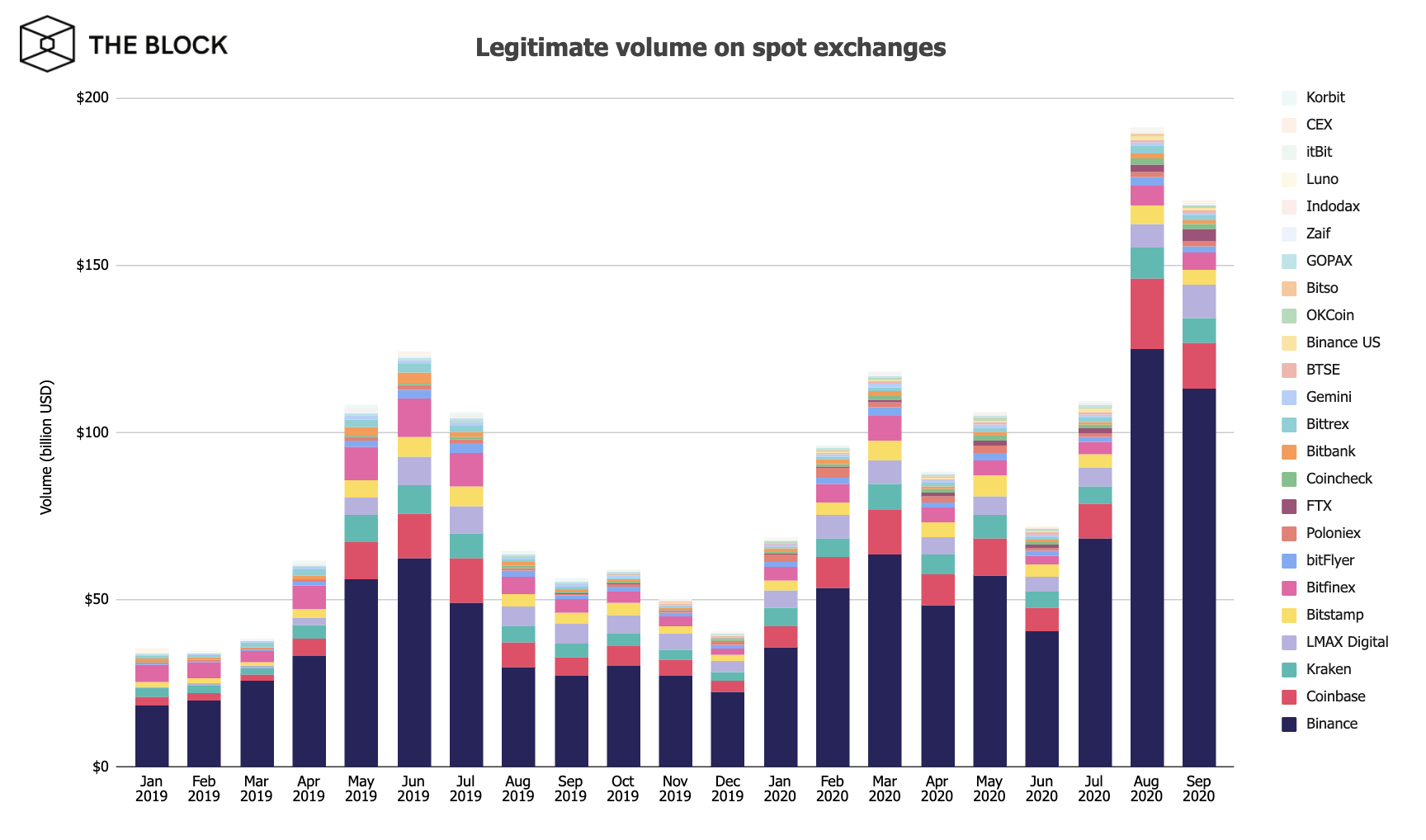 Moreover, more than half of the trading volume falls on the Binance exchange. In September, deals worth $ 113 billion were made on the site, which is 66.8% of the total trading volume. Coinbase came in second with a result of 8%, and LMAX Digital closes the top three with a result of 5.7%.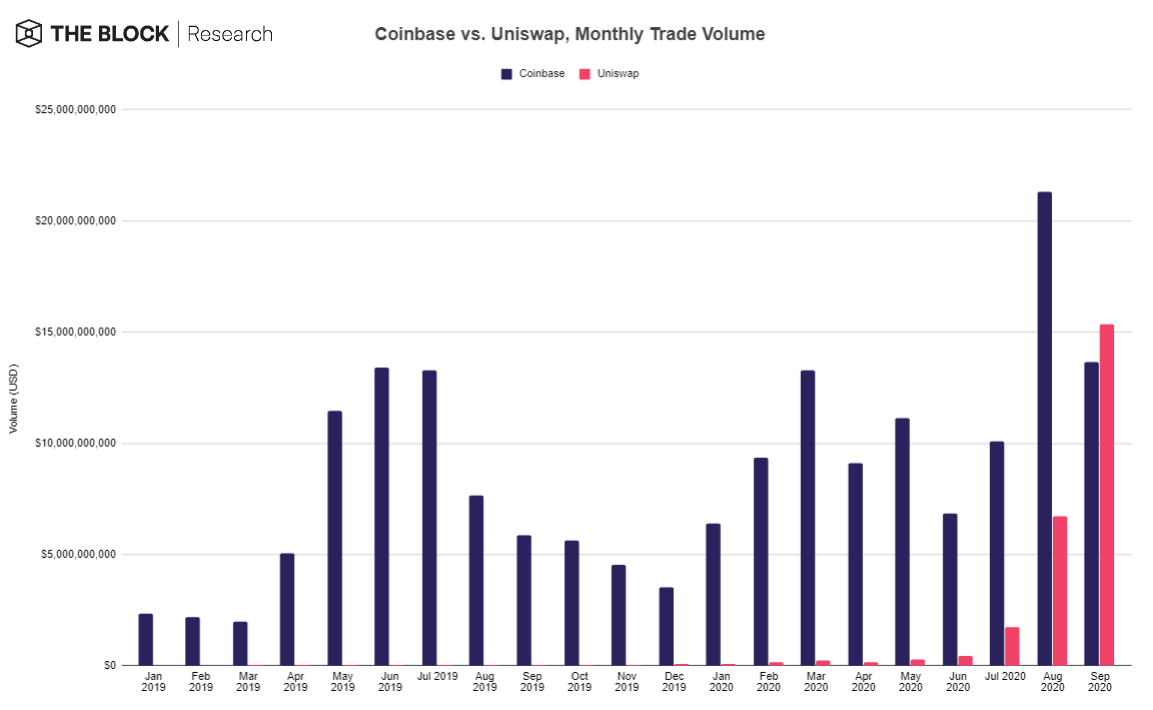 Trading volumes on decentralized exchanges (DEX) also continue to rise. Uniswap remains the industry leader. The volume of transactions on the platform was $ 15.4 billion, and this is more than the same indicator of the centralized exchange Coinbase, which reported transactions in the amount of $ 13.6 billion in September.
In total, $ 23.6 billion worth of deals were made on decentralized exchanges in September . Trading volume on DEX has doubled for the third month in a row. According to the results of the month, the share of DEX platforms is 13.9%, while in August this figure was only 6.06%.