Miners' wallets store 1.82 million BTC, which is a maximum of two years. Bitcoin continues to trade above $ 11,000 and miners are looking forward to further gains to maximize profits.
According to the wallet addresses monitored by Glassnode , miners hold over 1.82 million BTC in total, the maximum number of coins in the last two years. In the past year alone, the aggregate assets of large miners have increased by about 2%, excluding the possible increase in reserves of other BTC miners not tracked by Glassnode.
There are three possible reasons for this trend. First, the expectation of a further rally in BTC. According to the former director of the leading mining pool F2Pool Thomas Heller, the current miners' sentiment can be viewed as a "bullish" signal. In his opinion, miners expect further price increases and therefore continue to store BTC.
However, not only miners prefer to store BTC on their addresses. The percentage of all BTC that have not moved in over a year continues to rise after hitting a four-year high in June.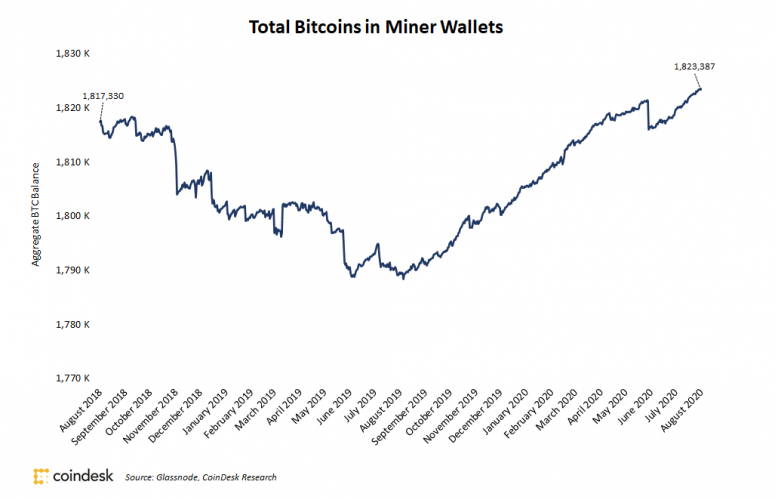 Secondly, according to the vice president of strategy for GRIID Harry Sudock (Harry Sudock), miners order, receive and launch new batches of ASIC miners. This process, which Sudok has described as a "hardware cycle," can take up to six months, depending on price and order size. Ultimately, fewer coins need to be sold to cover operating costs during this conversion period. In addition, with such a high BTC price, relatively few coins need to be sold to pay the costs.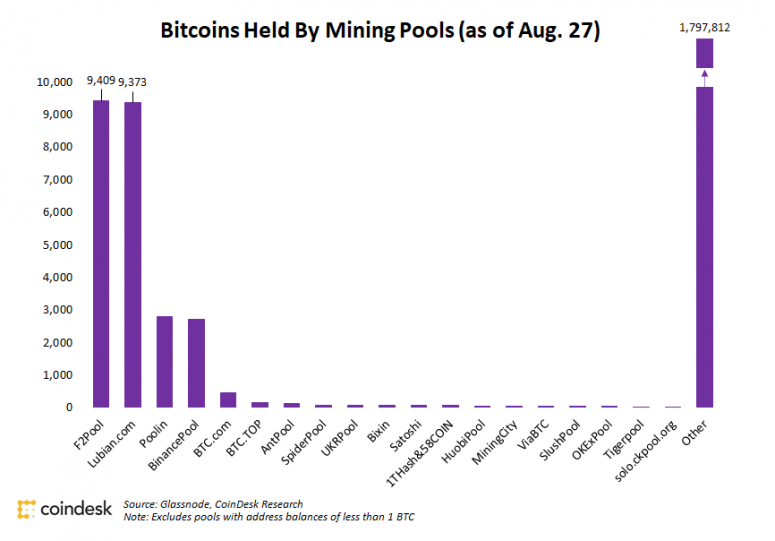 Finally, the total number of coins held by miners has increased as new mining pools accumulate BTC reserves. In particular, a significant percentage of the recent overall growth in BTC held by miners is due to the little-known mining pool Lubian.com, which began active operations in March 2020. The BTC reserves of this pool are almost equal to the volume of coins held by one of the oldest and largest pools – F2Pool. According to Glassnode, over the past few months, the Lubian.com pool has increased the amount of stored bitcoins to 9,373 BTC.
Last month, analyst firm Chainalysis reported that miners have been steadily reducing sales of mined BTC from April to June. This means that they accumulate cryptocurrency in order to later sell it for more.