On Sunday morning, the bitcoin rate in just 6 minutes lost 12%, and the ether rate fell by 20%. Such a sharp drop in the market led to the liquidation of traders' positions worth more than $ 1 billion.
The price of the first cryptocurrency fell from $ 11,930 to $ 10,550 in just 6 minutes. After that, the market began to recover and at the time of publication, BTC is trading at $ 11,150. As for ETH, the drawdown there was even stronger – from $ 408 to $ 326. However, the recovery was more successful – now ether is trading at $ 380.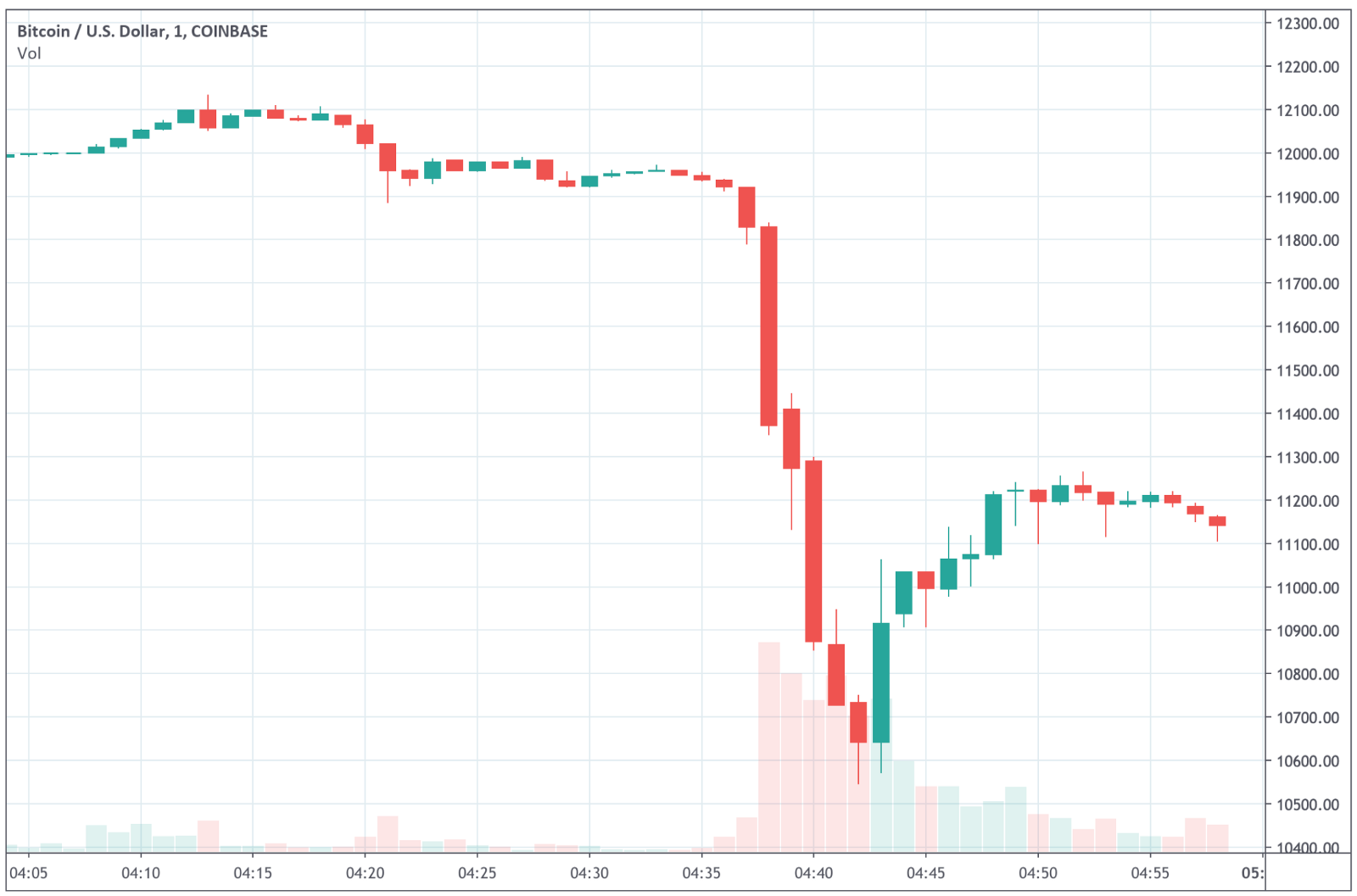 Such abrupt movements in the cryptocurrency market resulted in a significant volume of position liquidations. More than 70,000 traders have closed orders for about $ 1.1 billion. 
According to Bytb, the largest volume of liquidations was recorded on OKEx and Huobi, where positions for $ 396 million and $ 394 million were liquidated, respectively. Also, a significant volume of liquidations was shown by the BitMEX ($ 164 million) and Binance ($ 86 million) exchanges.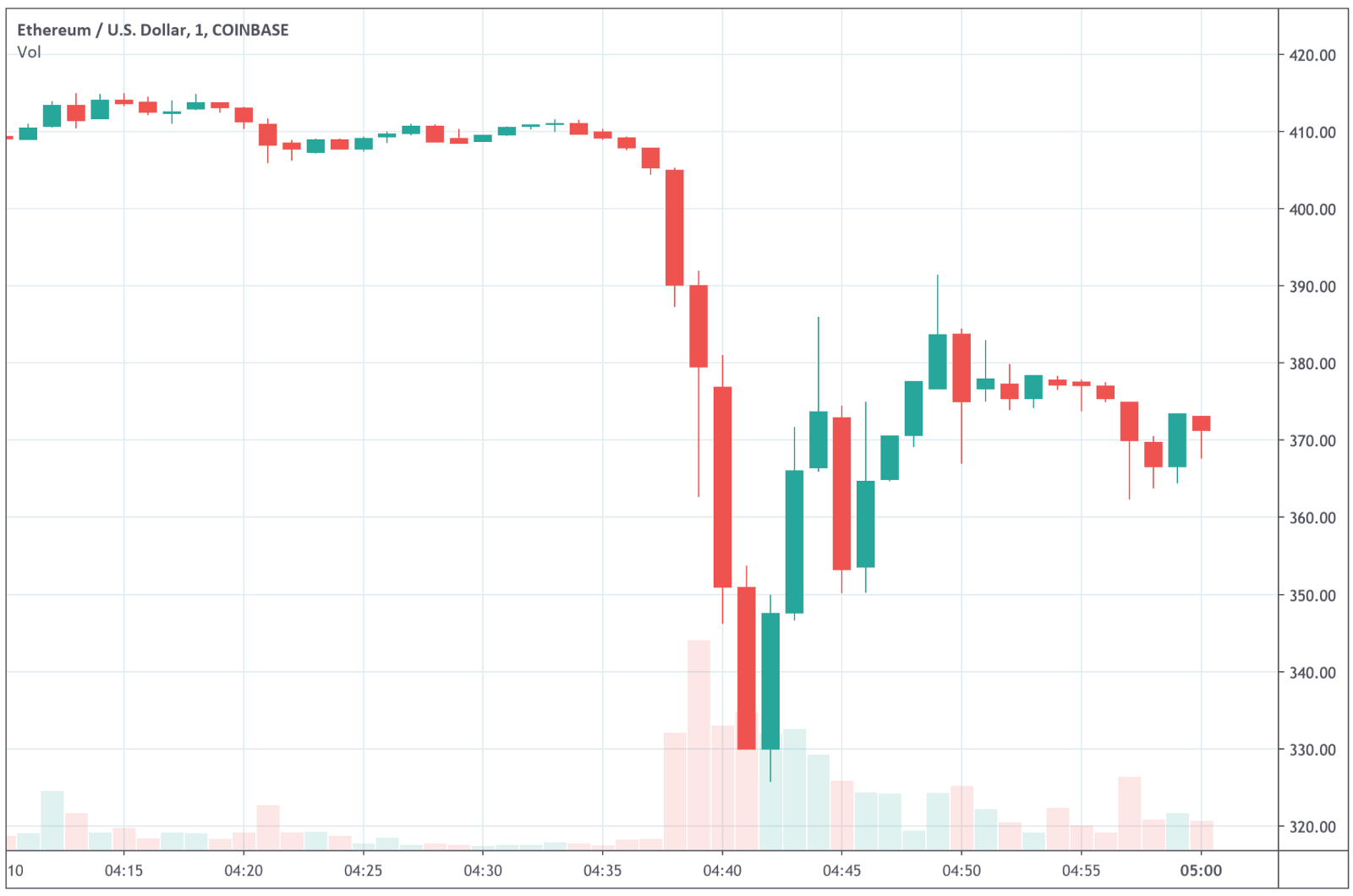 Of course, the liquidation of positions is caused not only by the fall in the bitcoin rate, but also by its growth. For example, on July 28, the BTC rate exceeded $ 11,000, which led to the liquidation of short positions of traders in the amount of about $ 522 million.