While the decentralized finance industry (DeFi) continues to grow rapidly, Uniswap has become the leader in the number of crypto assets traded – over 2,800.
According to analysts at The Block, 2,810 crypto assets are currently traded on the decentralized Uniswap exchange. This figure is greater than the ten closest rivals of the exchange combined. In second place is the IDEX platform with a result of 1,184, and the first three closes the 0x exchange, which trades 640 tokens and cryptocurrencies.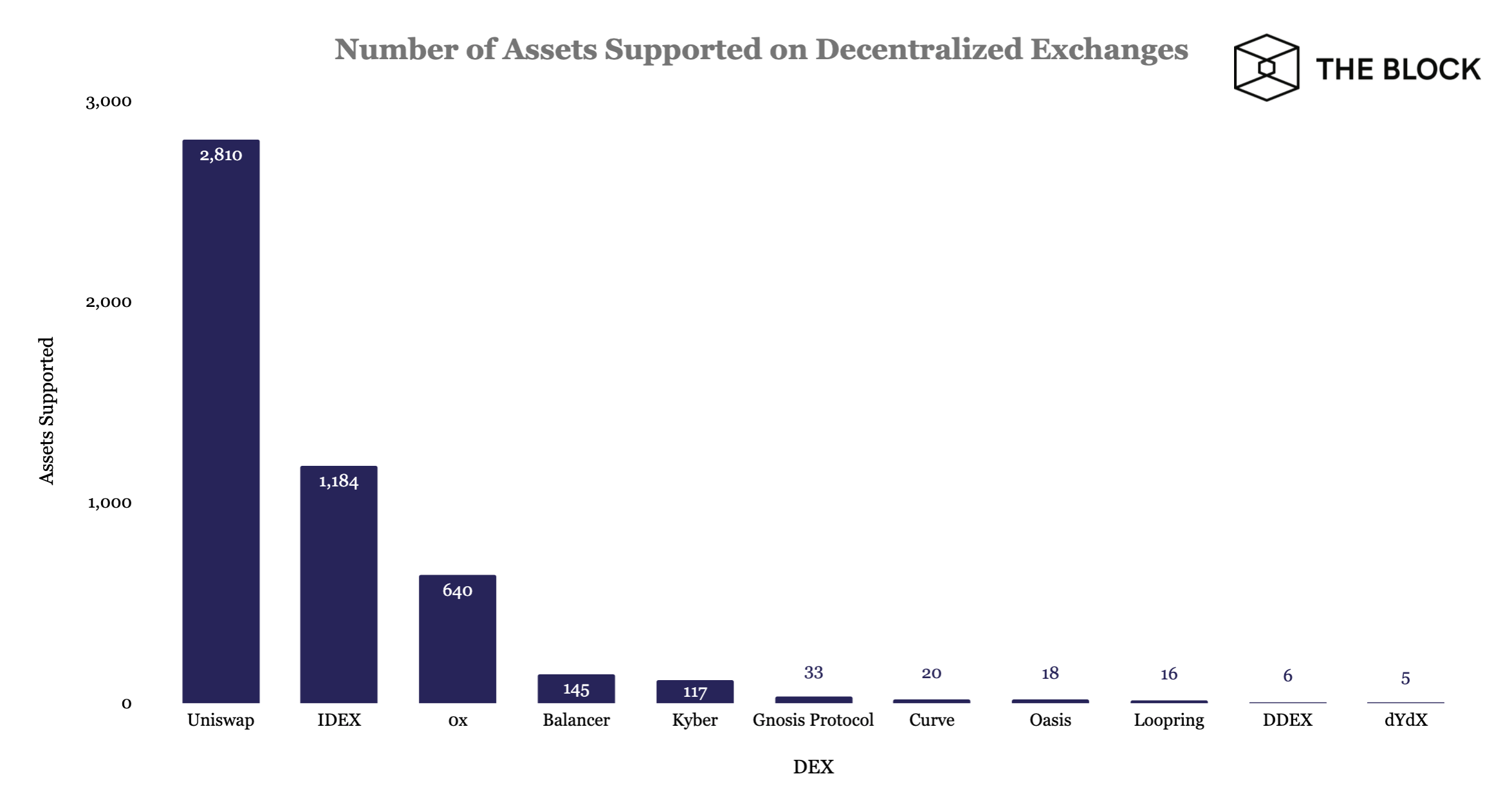 "The availability of a wide range of assets for trading is a convincing advantage in the market, especially now, when there is a surge in interest in secondary tokens and cryptocurrencies," said The Block analyst Matteo Leibowitz in his report .
Recently, it was reported that users of the Uniswap site complain about a large number of fraudulent tokens that pretend to be tokens of well-known projects, but they have nothing to do with them. The surge in popularity of the site was recorded in May, when the Uniswap exchange launched the second version of the protocol.