A study by The Block journalist Steven Zheng found that darknet marketplaces prefer bitcoins for payments and withdrawals.
In total, 49 darknet trading platforms were investigated and 98% of them support payments in BTC. In second place in popularity was the anonymous cryptocurrency Monero – it is supported by 45% of sites. Cryptocurrencies Litecoin and Bitcoin Cash are supported by 29% and 12% of trading platforms, respectively.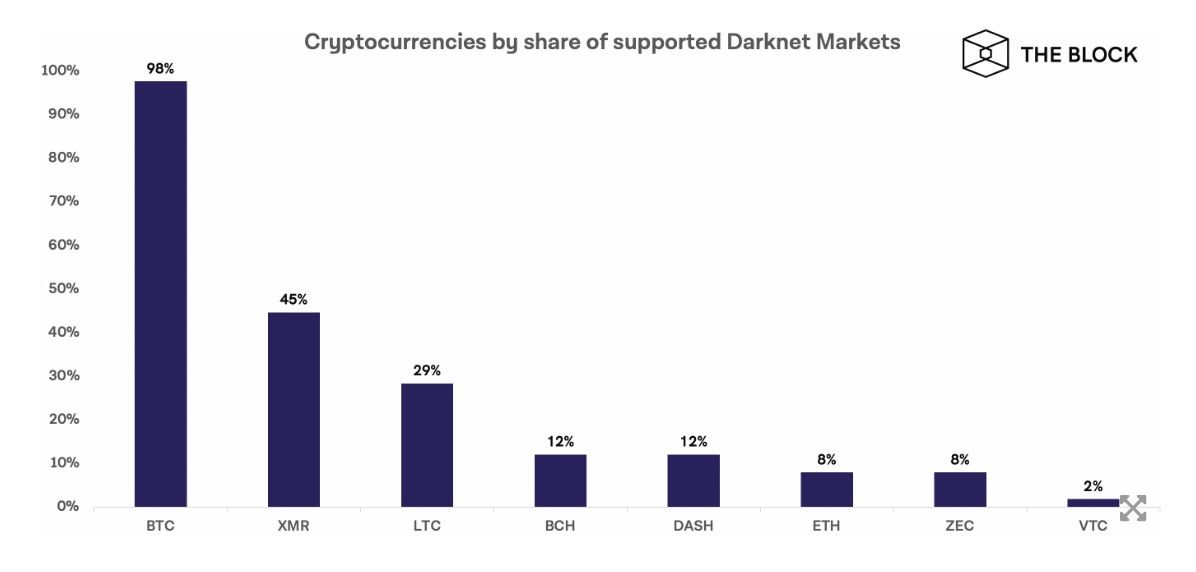 Interestingly, the second largest cryptocurrency in terms of capitalization, ETH, is not very popular – only 8% of platforms can pay for illegal goods with this coin. At the same time, last year the broadcast ranked third in popularity.
Recall that, as shown by a recent study by the analytical company Bitfury Crystal, in the first quarter of 2020, darknet users began to use Bitcoin transaction mixing services more often. 
At the same time, according to the specialists of the Chainalysis company, 892,000 BTC are associated with illegal activities and are located on the darknet markets, in the hands of scammers or hackers. That being said, most of these BTC end up on cryptocurrency exchanges.