According to the analytical company Skew, the interest of retail investors in bitcoin is currently much lower than the level that was observed at the end of 2017, when the BTC rate reached $ 20,000.
Researchers analyzed Google Trends data and it turned out that despite the fact that the rate of the first cryptocurrency sets record after record, there is no outbreak of searches in search engines about Bitcoin. Analysts noted that in 2017, the cryptocurrency industry was rumored in connection with the ICO boom – new projects, tokens and blockchains appeared every day. Now, there is no such boom, and institutional investors are not investing in bitcoin.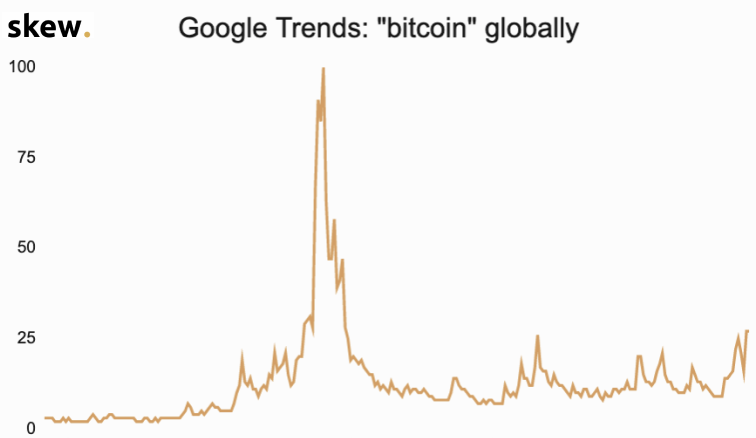 "I personally believe that bitcoin will not attract the attention of retail investors until it reaches the next psychologically important mark – the price of $ 50,000. With the exception of one friend of mine who asked me about bitcoin when the price was about $ 20,000, nobody talks about BTC. We're still far from the top, " analyst Josh Rager wrote on Twitter.
It is worth noting that although the number of searches for bitcoin is noticeably lower than the levels of 2017, people are increasingly interested in the first cryptocurrency lately. At the beginning of the month, the number of searches with the words "bitcoin price" rose to its highest value since June 2019 amid the increase in the value of BTC.