According to a study by DeFi Italy co-founder Simone Conti, decentralized finance (DeFi) tokens are focused on a small number of wallets.
Conti collected and processed data from the DeFi Pulse and Etherscan portals and found that in almost every DeFi project, the top 500 wallets hold at least 90% of the total tokens in this project. And for three popular platforms, this figure reaches 99%.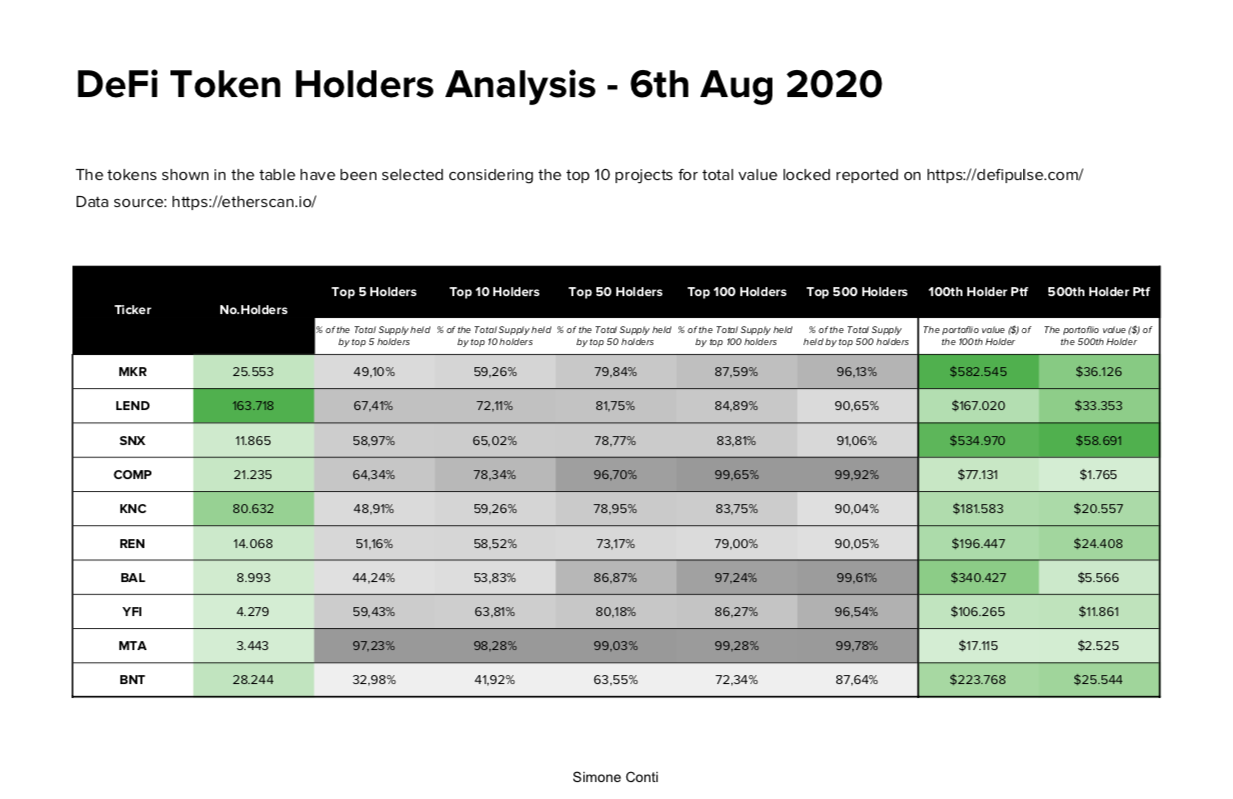 The Compound protocol is one of the largest DeFi projects, and 96% of COMP tokens are stored on no more than 500 addresses. At the same time, 5 wallets store more than half of the total number of tokens. A similar situation is with the MKR tokens of the MakerDAO project, although only 49% of the total number of tokens are stored on the 5 largest wallets.
Conti also noted that the DeFi project tokens that were issued prior to the recent industry boom were found to be more distributed than the newly issued assets. As a reminder, the popular DeFi protocol Aave plans to issue its own management token.