Alibaba has nearly surpassed US computer giant IBM and will become the largest holder of blockchain-related patents by the end of this year, according to new research by KISSPatent.
In the report, the consulting company said that Chinese technology conglomerate Alibaba «definitely gaining leadership" and has already filed ten times more applications for patents related to blokcheynom than IBM. If Alibaba continues at its current pace, then by the end of 2020 the company will become the largest holder of blockchain patents.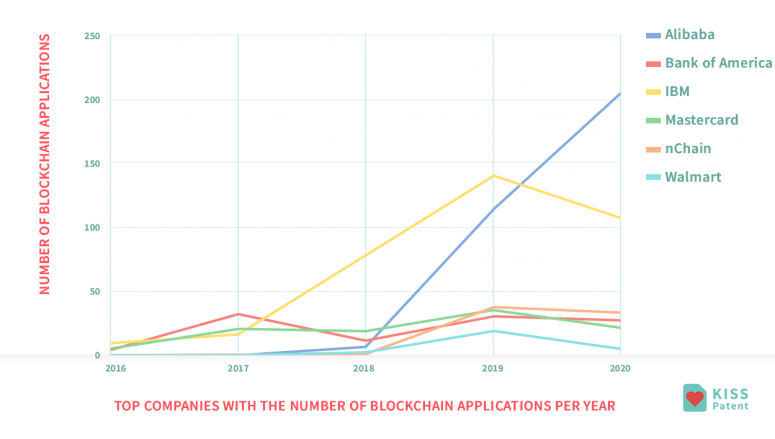 Analysts point out that more blockchain-related patent applications were filed in the first half of 2020 than in all of 2019. At the same time, three times more applications were filed last year compared to 2018. In addition, this year, most of the patent applications were filed by traditional Fortune 500 companies, rather than firms solely operating in the blockchain industry.
While IBM is still the leader in blockchain patents according to KISSPatent, this summer the China Patent Protection Association said Alibaba is the leader in blockchain patents. As a reminder, this year Alibaba has patented a system for simplifying blockchain interconnection, as well as a system for verifying the originality of songs on the blockchain.