July 8 was marked by a record outflow of bitcoins from cryptocurrency exchanges. During the day, users withdrew from the trading floors 20 660 BTC more than they contributed.
According to 
statistics
 from Glassnode, on July 8, users withdrew 20,660 BTC from cryptocurrency exchanges more than they deposited into their accounts. This is the largest daily outflow of BTC from exchanges in 2020.
Typically, this behavior of traders precedes the start of a "bullish" trend. In a similar way, investors behaved in front of the Bitcoin halving in May – then Glassnode reported that investors were starting to accumulate BTC in personal wallets in anticipation of halving and the expected growth rate.
It is noteworthy that most of the coins were withdrawn from the Coinbase exchange. Despite the large outflow of BTC from the exchange, Coinbase fixed almost a thousand more inbound transactions than outbound ones. Since in general more BTC was withdrawn than contributed, this means that the average withdrawal amount was higher than the average deposit amount. This can be explained by the withdrawal of a large amount of BTC by one or more customers.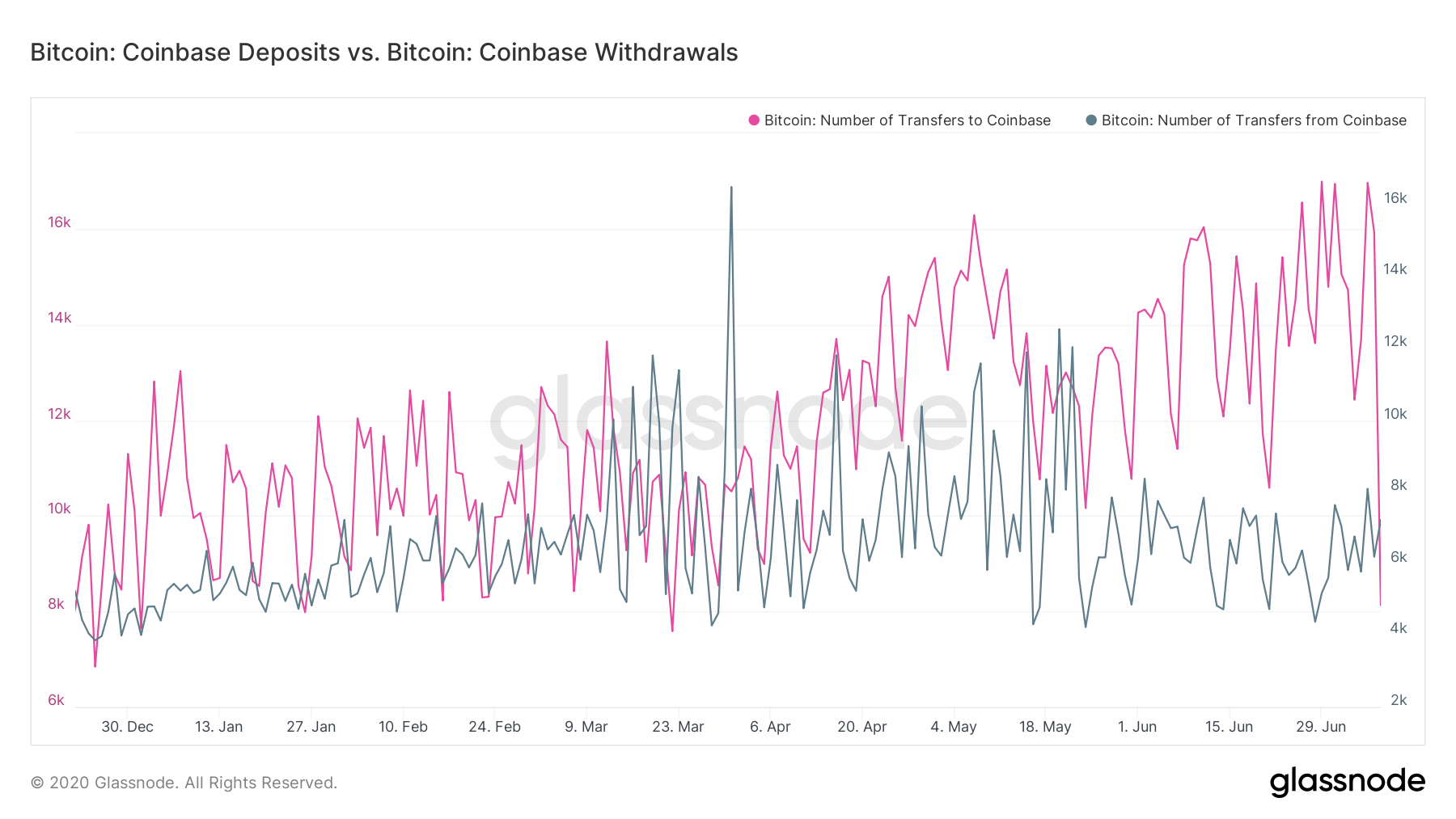 Recall that in June, trading volumes on cryptocurrency exchanges significantly decreased in parallel with the decrease in bitcoin volatility to the minimum values for the year. In general, June was far from the most successful month for the cryptocurrency industry. According to The Block, cryptocurrency trading volumes decreased, and the web traffic of trading floors decreased by 14%.