The European Commission has published minimum technical requirements for nodes wishing to participate in the European Blockchain Services Infrastructure (EBSI) testnet.
In April 2018, twenty-one EU member states and Norway signed the Declaration on the Establishment of the European Blockchain Partnership (EBP) and began collaborating to build infrastructure. 
Eight more countries later joined the EBP. It was reported that EBSI will support the provision of cross-border digital services and have the highest security and privacy standards.
According to the technical specifications published by the European Commission, EBSI 1.0 nodes must contain at least three computer hosts: a master node for basic services and two hosts for BESU blockchain protocols and Hyperledger Fabric.
Member States can host their nodes physically or virtually, provided that the composite hosts support Internet connectivity and comply with CEF Digital's networking, security and hardware specifications.
The limited version of ESBI 1.0, which will not use two protocol-specific nodes, is "intended to act as the first iteration" of the blockchain codebase prior to production-ready version 2.0, the specification notes.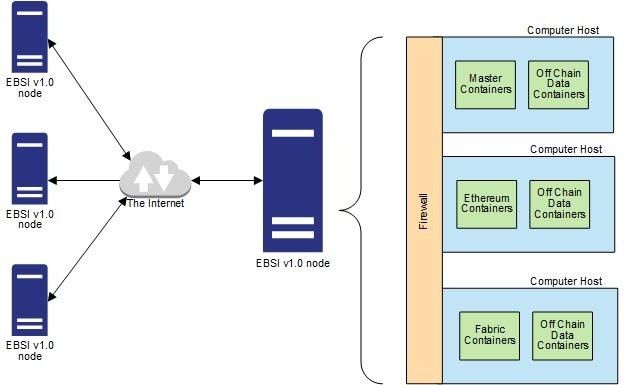 Recall that earlier this year, the European Commission announced a tender for the development of solutions for the defense industry. Companies can also submit blockchain-based proposals. 
In addition, last fall, the European Investment Fund (EIF) and the European Commission launched a new $ 400 million investment fund to keep the EU on track with the US and China in blockchain and artificial intelligence development.