Bitcoin leads the world in terms of trading volumes, however, according to research by the company Chainalysis, it is North American users who love to trade the first cryptocurrency more than others.
In the report, analysts point out that North Americans have a "disproportionate preference for bitcoin" over other cryptocurrencies, including ETH and XRP. 72% of transactions with cryptocurrencies in North America are made with bitcoin. For comparison, in Africa this figure is 69%, and in Europe – 66%.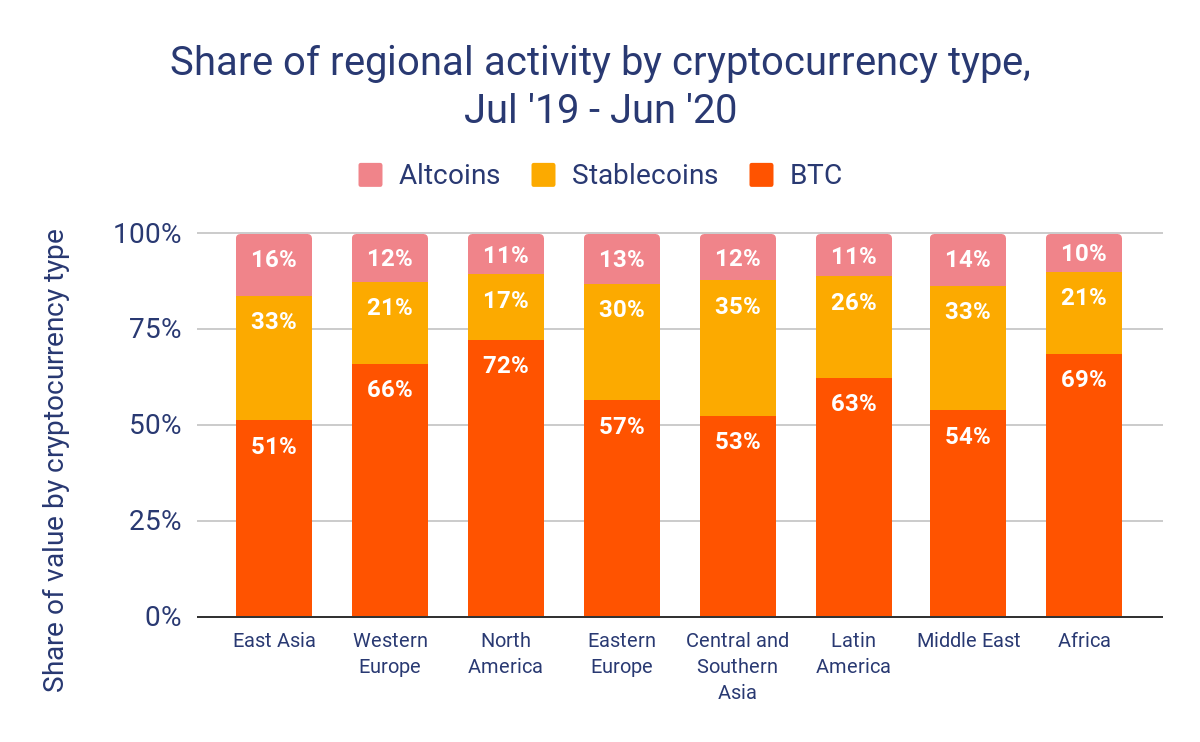 Also, users from North America do not like stable cryptocurrencies – only 17% of transactions are made with them. For comparison, in East Asia and the Middle East this figure is 33%, and in Central and South Asia it reaches 35%. As for the trade in altcoins, the difference in indicators is smaller: North and Latin America – 11% each, Europe – 12-13%, and Africa – 10%.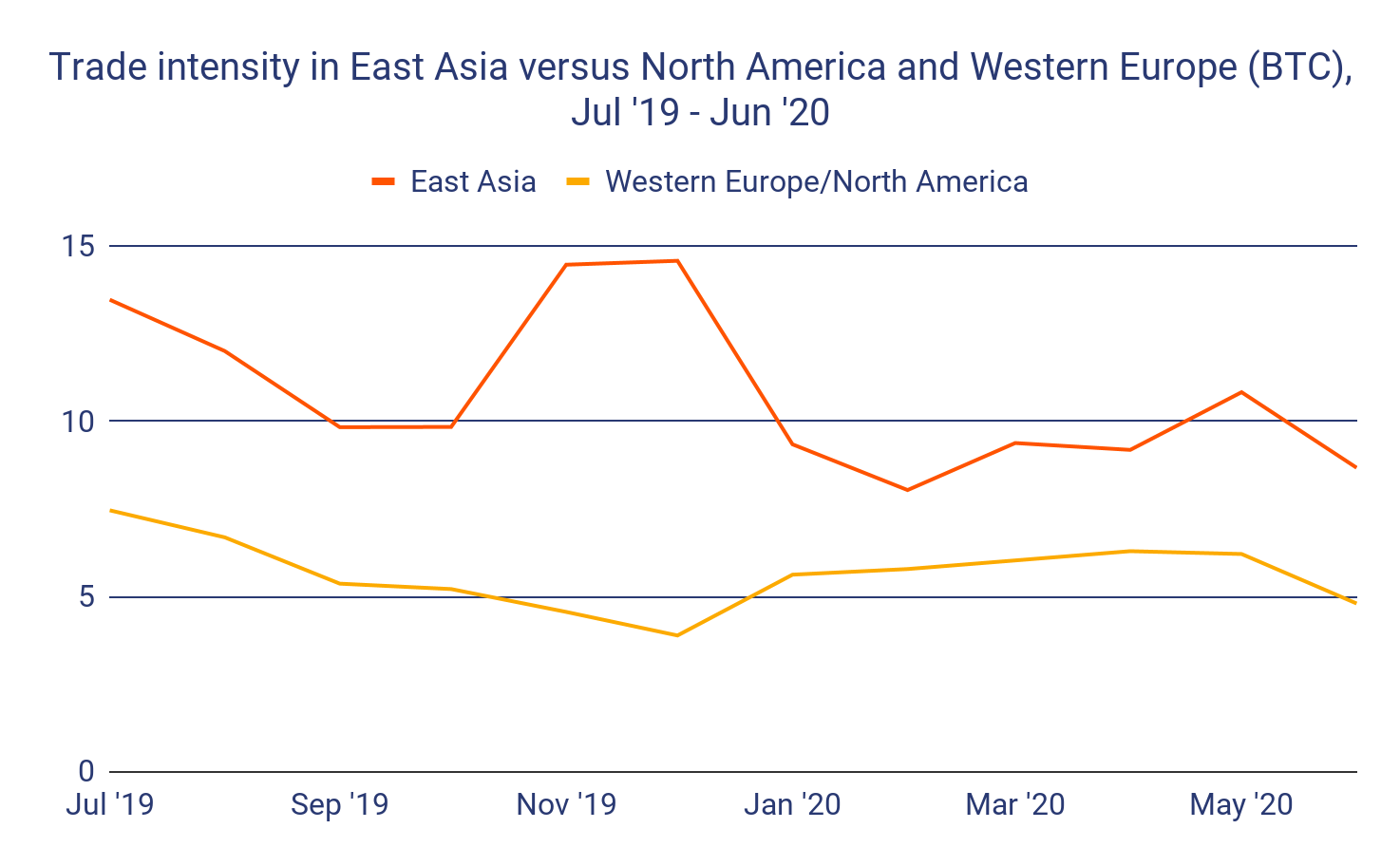 Analysts also noted that traders from North America hold cryptocurrencies much longer than Asian users and perform fewer transactions. The activity of Asian traders on exchanges is about twice as high as that of users from North America.
Interestingly, according to the Japan Association of Cryptocurrency Exchanges, during the COVID-19 pandemic, the number of active traders in the country decreased , while the volume of yen deposits increased.