According to analysts, 892,000 BTC are associated with illegal activities and are in the darknet markets, in the hands of scammers or hackers. That being said, most of these BTC end up on cryptocurrency exchanges.
According to the analytical company Chainalysis, there are about 585,000 BTC in the darknet markets, cryptocurrency scammers control about 99,000 BTC, and 205,000 BTC were stolen by cybercriminals. Another 3,000 BTC is controlled by other users associated with criminal activity.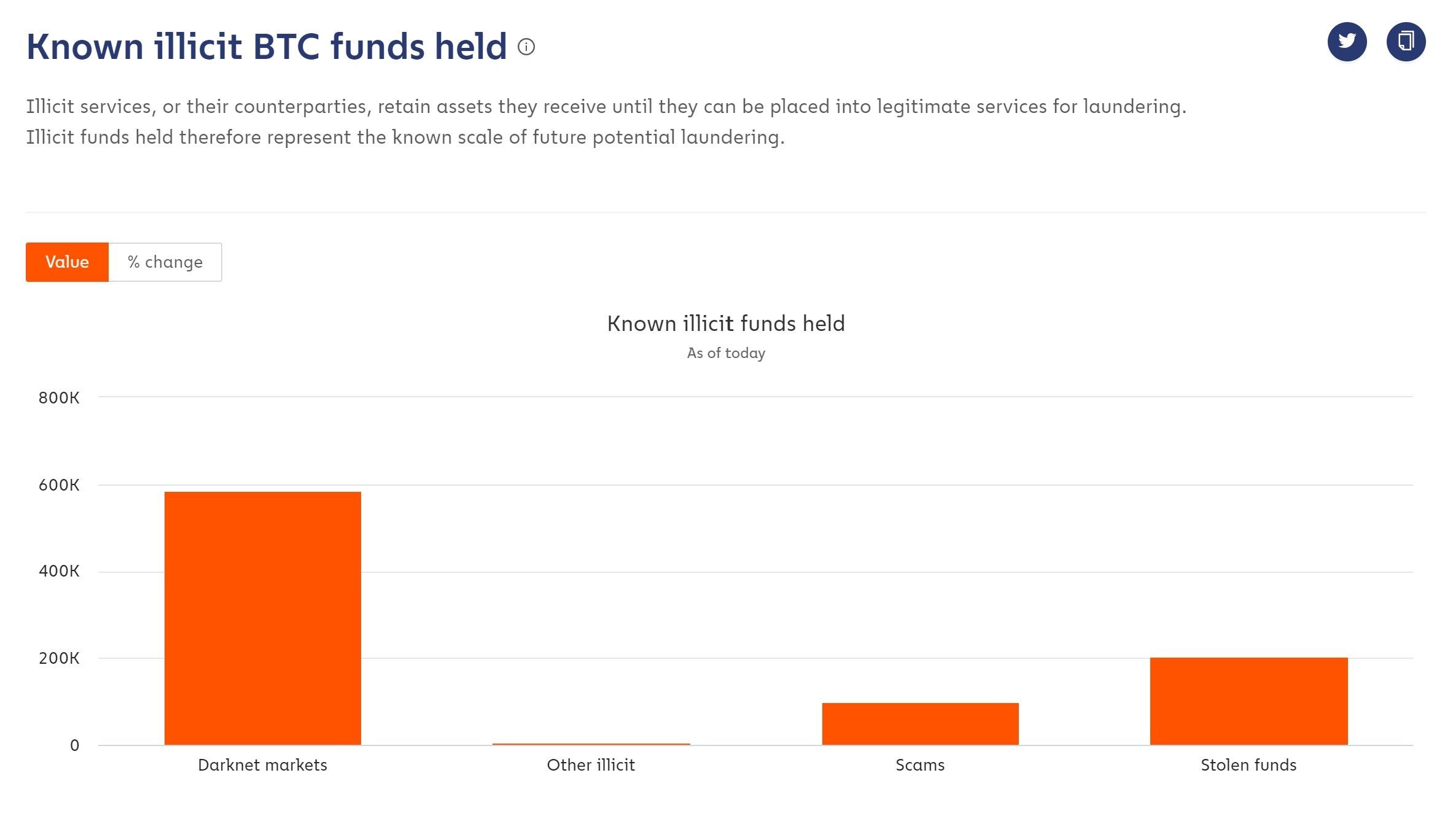 At the same time, only 0.32% of all transactions in bitcoins are associated with criminal activity. Regardless of the origin, the most commonly used BTC for illegal transactions end up on cryptocurrency exchanges. Cryptocurrency mixers are in second place in popularity among criminals, and other services are in third place.
According to Chainalysis, over the past seven days, 377 BTC have been transferred to cryptocurrency exchanges from darknet markets, 45 BTC to mixers, and 23 BTC to other services. During the same period, scammers transferred 331 BTC to cryptocurrency exchanges, and 37 BTC to mixers and other services.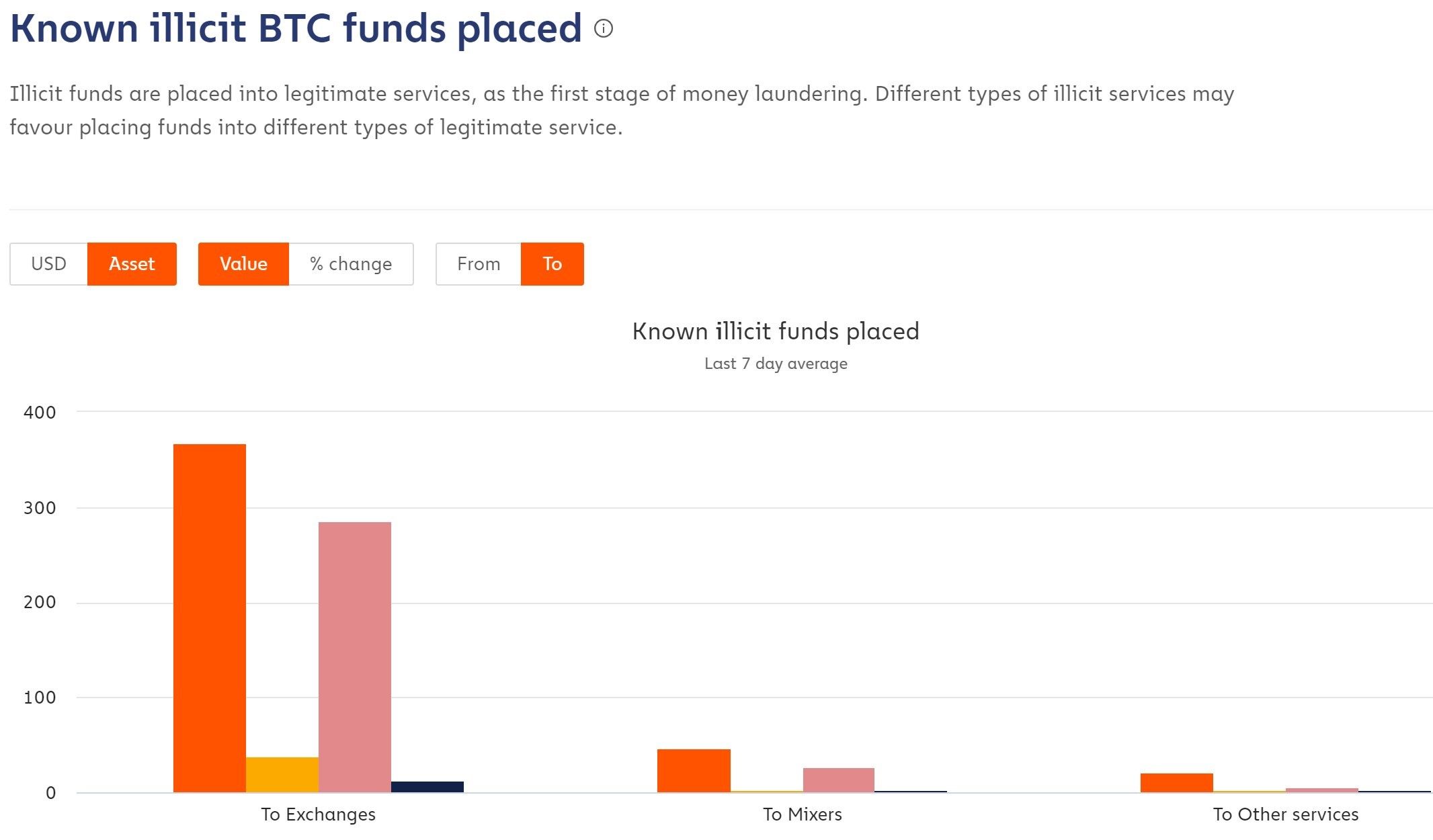 Recall that on July 15, hackers  gained access  to internal Twitter tools, with the help of which they were able to hack a large number of popular social network accounts. Analyst firm Elliptic later reported that 22% of the bitcoins received by fraudsters were transferred to the Wasabi Wallet, most likely for further mixing of transactions.
Despite the fact that criminals often use other cryptocurrencies for their own purposes, bitcoin remains the most popular means of payment on the darknet, according to the US research center Rand Corporation.