Square reported that Bitcoin sales through its Cash App increased 185% in Q2 2020 to $ 875 million.
If in the first quarter of 2020, bitcoins for $ 306.1 million were bought through the Cash App , then in the last quarter this figure increased to $ 875 million. I quarter of this year.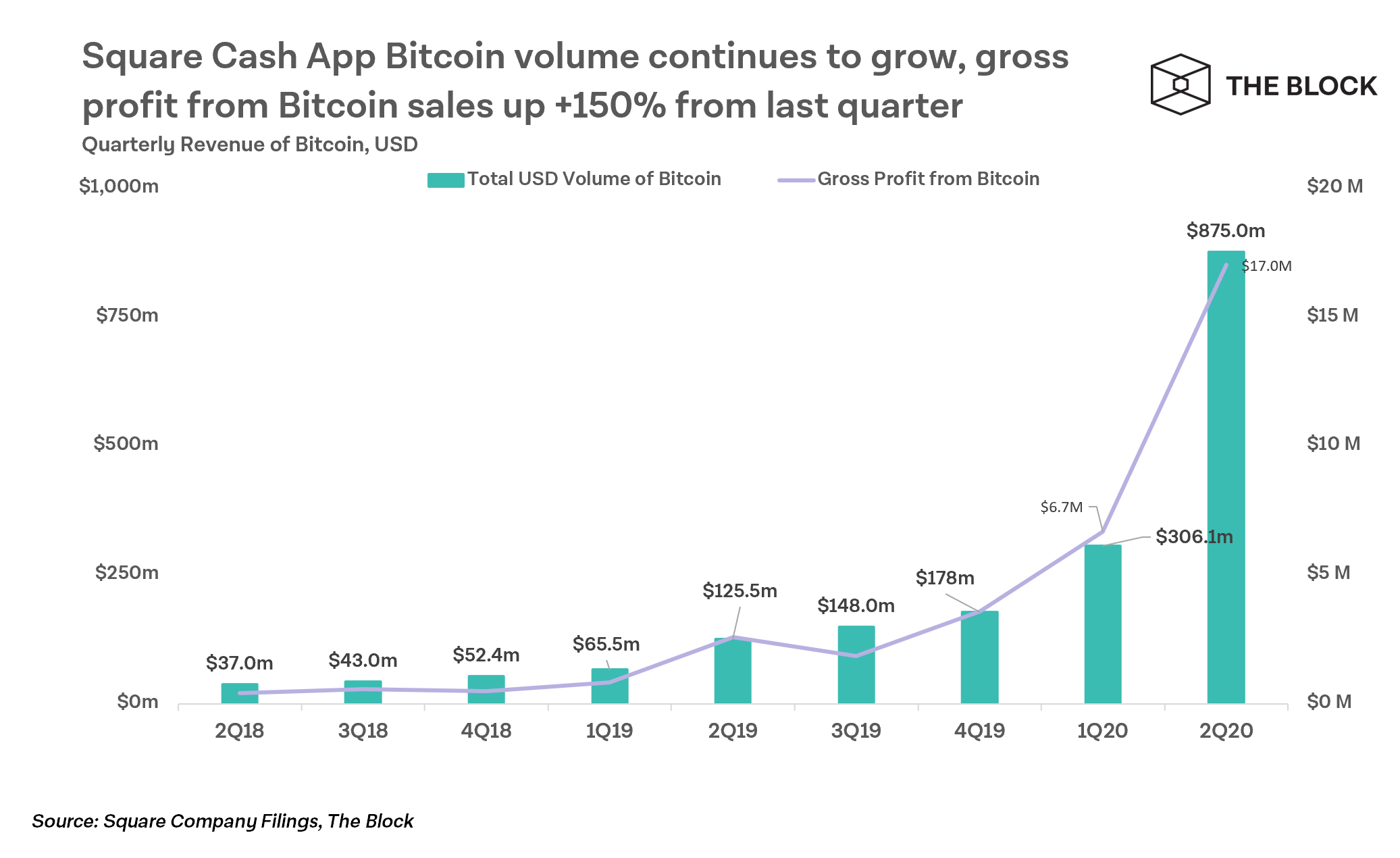 "Bitcoin sales are up 600% compared to Q2 2019, while profits are up 711%. Revenue from bitcoin trading and profits increased due to the increase in the number of transactions and consumer demand, "- noted in the financial report Square.
If in the first quarter of this year, Bitcoin trading brought Square 1.24% of the total profit, then in the second quarter the share increased to 2.85%. The report says:
"In July, we saw an increase in the volume of transactions among active Cash App users – both for the use of peer-to-peer payments and Cash Card, and for investments in bitcoin. We think that the rise in these indicators may be partly due to government incentives and unemployment benefits. It is quite possible that the state aid will be reduced in the third quarter and the indicators will fall ".
As a reminder, $ 500 million worth of bitcoins were sold through the Square Cash App for the entire 2019 .