According to The Block, Bitcoin miners managed to earn $ 368.3 million in August, which is 23.19% more than in July.
The Block analysts Steven Zhang and Lars Hoffmann write in their report that August was the most profitable month for bitcoin miners in three full months after the reward halved in May. The increase in income was influenced by the growth of miners' profit from transaction fees. If in July miners received 8.5% of commission income, then in August this figure increased to 10.7%.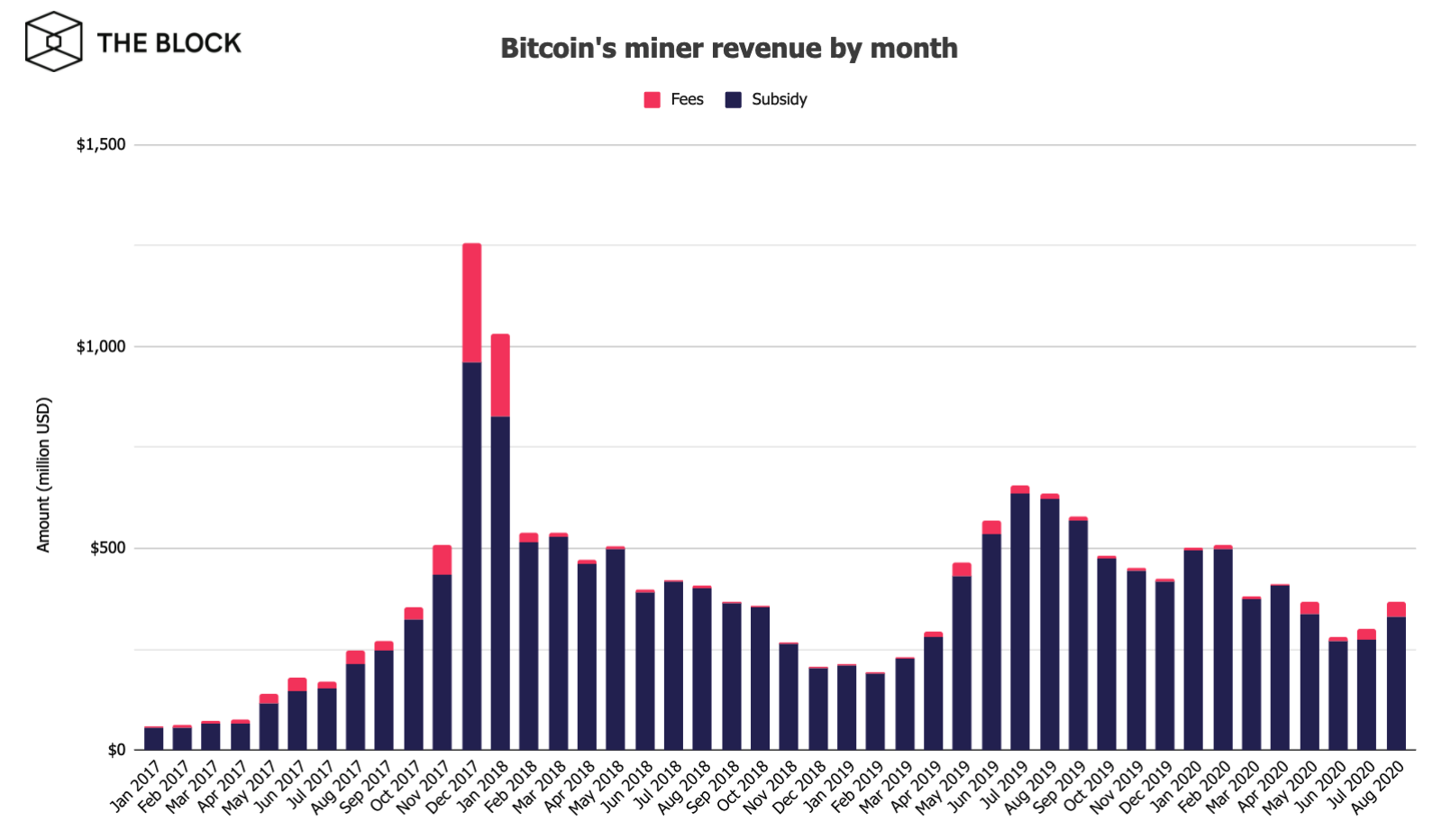 Ethereum miners over the same period earned significantly less – $ 285.1 million. True, the growth of Ethereum miners' income compared to July was 98.2%, and the indicator itself became the highest in 25 months. This was also influenced by a significant increase in income from transaction fees – in the structure of income, this type of profit amounted to 40.5% in August. For comparison, in May, Ethereum miners received only 10% of the income from fees.